US Air Force Test Center seeks visual display systems for F-35A JSE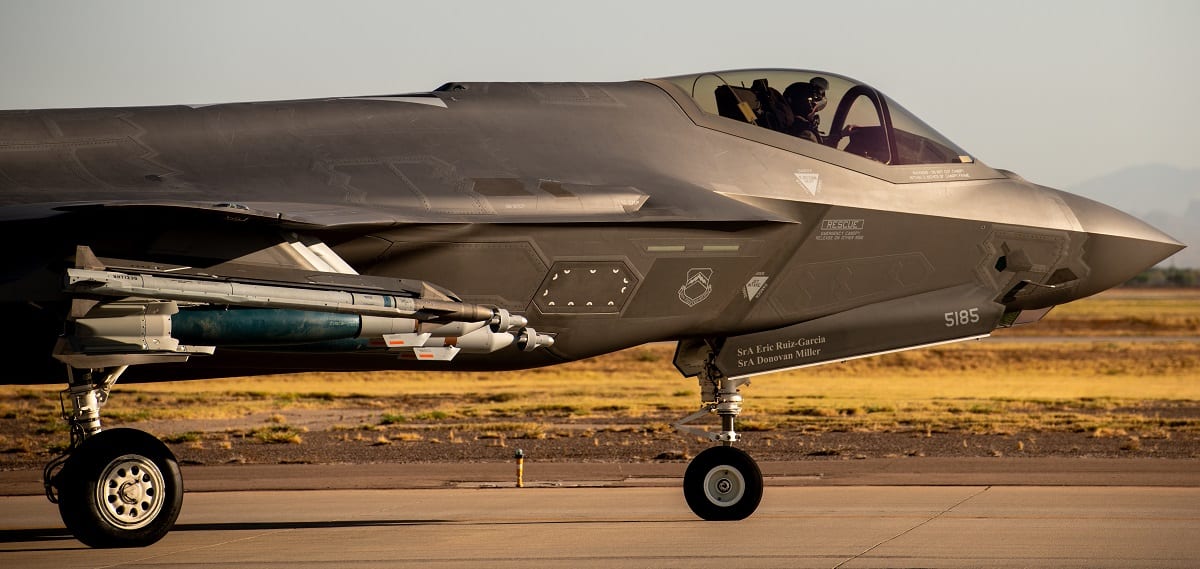 The U.S. Air Force Test Center (AFTC) under Air Force Materiel Command seeks industry input on Visual Display Systems (VDS) for the Joint Simulation Environment (JSE) of the Air Force for the F-35A in Lockheed Martin service.
AFTC seeks submission of white papers over the next month on VDS solutions for the Air Force JSE, which is to extend the F-35 JSE to support high-end modeling and simulation for other platforms. – current Air Force forms, such as the Lockheed Martin F-22, and future platforms.
The 412th Air Wing Electronic Warfare Group at Edwards AFB, Calif., "requires [VDSs] to support the Threat and Friendly/Virtual Air Threat (TAF/VAT) Joint Simulation Environment (JSE), according to a trade advisory last week. "A VDS is defined as an out-of-window (OTW) display screen, image projectors, an automatic alignment and calibration system, a mechanical edge blending solution, and supporting structures and interfaces. The VDS contractor will integrate all VDS components.
"The Air Force is seeking innovative solutions with respect to the fidelity and field of view (FOV) of the VDS proposed under this call," according to the notice. "The proposed solution will have to take into account the relationship between the human factor or the physical relationship of the main components of the simulator. Important aspects to remember are the physical relationships of the pilot eye.
Humberto Blanco, head of AFTC's Joint Simulation Division, wrote in a July 19 email that "VDS provides high fidelity display in support of high fidelity TAF/VAT simulation."
In response to this article, the F-35 Joint Program Office stated on July 20 that the F-35 JSE "is located at Patuxent River where the Naval Air Warfare Center Aircraft Division (NAWCAD) is the primary integrator of the system, responsible for integrating the F-35.35-In-A-Box (a Lockheed Martin product) with complex threat models from multiple government organizations.
"The referenced US Air Force Test Center action…is not in favor of the F-35 JSE," the JPO said. "Rather, it's for an Air Force JSE that will support the F-35 and other USAF platforms for high-end modeling and simulation in the future."
This article was first published by Defense Daily, an Avionics sister publication. It has been edited. Check out the full version here.