Possible supply cuts push oil prices up 2.5% for the week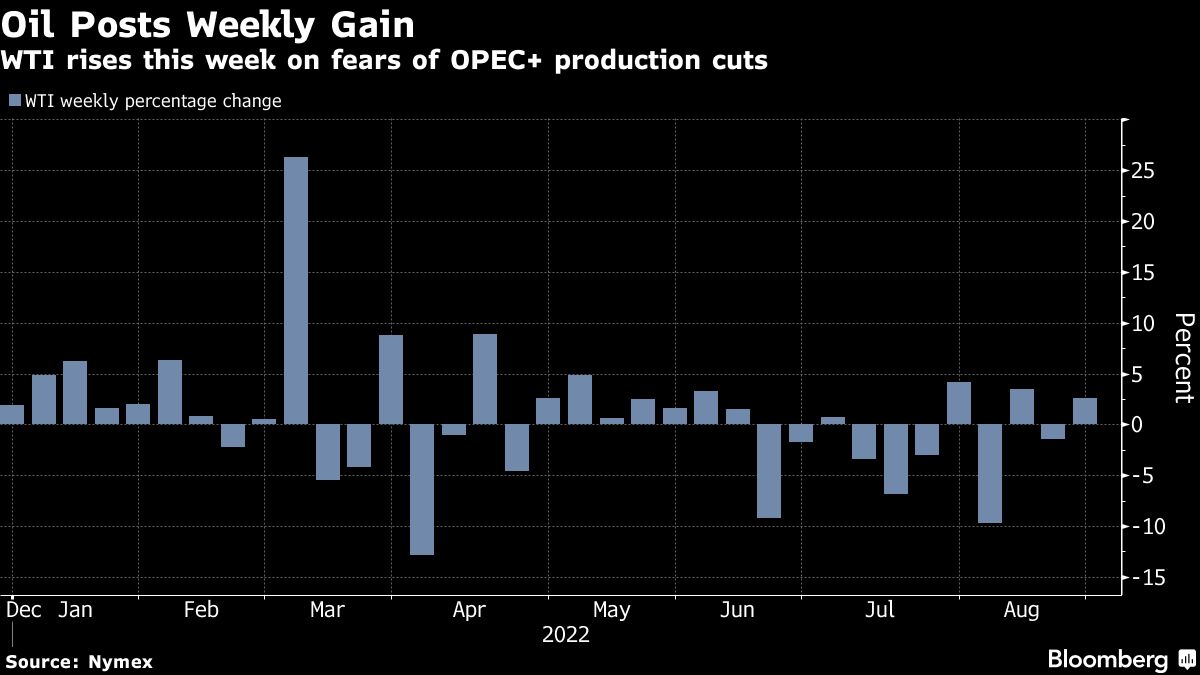 Crude prices posted a weekly gain, boosted by Saudi Arabia's warning earlier in the week that oil supply cuts may be needed to balance a volatile market.
West Texas Intermediate on the New York Mercantile Exchange rose three out of five trading days, with Tuesday's $3.38 rise and Wednesday's $1.15 gain overcoming Thursday's $2.37 decline. Prices gained 54 cents on Friday to end the week at $93.06, a 2.5% gain from $90.23 at last Friday's close. The listed price ended at $89.54, according to Plains All American.