High school football: Tigers make their case to beat Hornets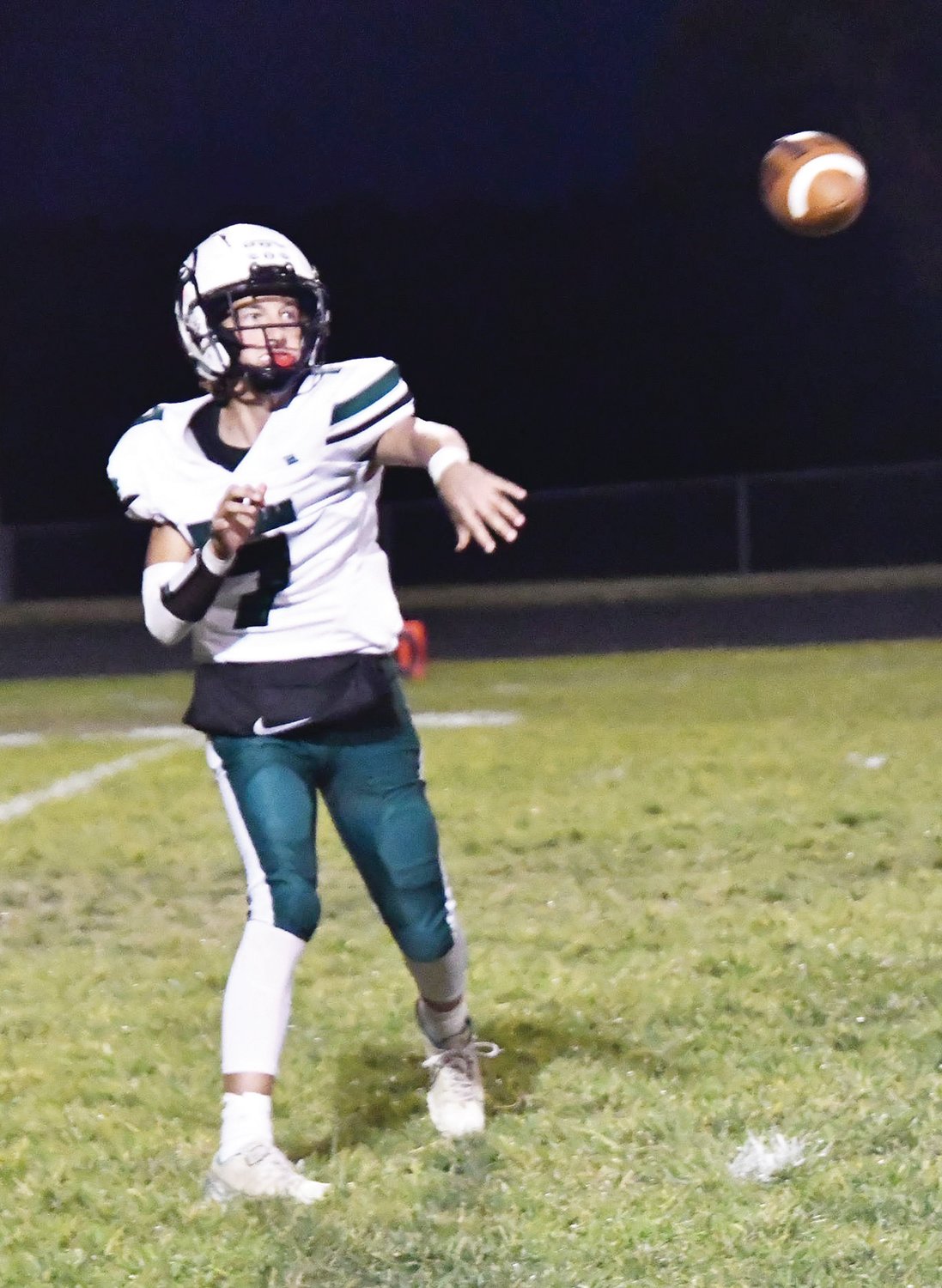 ERIC VICCARO, sports@moberlymonitor.com
HUNTSVILLE — Special teams issues were once again front and center for the Westran High School football team.
Marceline's Braden Lichtenberg scored on an 86-yard kickoff return for TD for the first score of the game and Conner Quinn then scored an extra run.
Those games proved to be the difference as Marceline beat Westran 13-12 on Friday in Lewis & Clark Conference play.
Westran fell to 3-5 as Marceline picked up her fourth straight victory, and the Tigers evened their record at 4-4.
"Our kick-off coverage needs to improve," noted Westran head coach Aaron O'Laughlin. "We have now allowed three big returns this year. We will address this in practice in hopes of finding ways to be more consistent and disciplined in all of our missions. »
Westran also missed a kick and a failed two-point conversion in the second quarter.
The Hornets performed well enough offensively and defensively to win. Westran produced 272 total rushing yards and they held the Tigers to 138 yards.
However, special teams still contribute 33.3% of the game, and that's the lesson learned.
"We only allowed seven runs," O'Loughlin noted.
O'Laughlin said two TDs were called up due to penalties, finishing with nine violations for 75 yards in the first half alone. The Hornets also had three turnovers and an assist.
Gage Adler scored a TD on a 25-yard run in the first quarter, leveling the score at 6-all.
Westran went forward as Marshall Kitchen connected with quarterback Cooper Harvey on a 64-yard pass. The Hornets led 12-6 at the break but were kept off the scoreboard for the remainder of the run.
Ryder Gooch scored on a 4-yard touchdown in the fourth quarter and Quinn's extra run sealed the victory for Tiger.
Harvey finished with 140 yards on seven completions; and he had an interception on defense. Marshall Kitchen finished with 107 receiving yards. Brady Hollman was leading defensively with 14 tackle points, a tackle for loss and a quarterback sack.
This week
Salisbury to Westran
The Lewis & Clark Conference games wrap up this week as Westran host Salisbury while Harrisburg travel to County Scotland and Marceline play Paris at Warbritton Stadium.
"Salisbury will be another big game for us," O'Laughlin said of the Panthers (4-4). "Winning at home against them would give us the confidence we need before moving on to district play."
When it comes to District 6's Class 1 race, Monroe City is clearly the better team with an 8-0 record.
South Shelby is 5-3 and will move into second place with a victory this Friday at Palmyra (1-7). Westran is grouped with Salisbury and Mark Twain (3-5) in the middle of the pack.
Westran and Salisbury in recent years have usually played each other in the season opener. However, this year it is in week nine.
Kick-off is scheduled for 7 p.m. Ticket prices are $3 for adults and $2 for students. Follow score updates on the Moberly Monitor-Index The Facebook page.
Westran won both games against Salisbury last year, including a 29-12 victory in the first round of the Class 1 state tournament. The Panthers last beat the Hornets in the 2015 season.
The Westran-Huntsville game will air on Alpha Media station KIRK 99.9 FM.
Editor's note: Read electronic or print editions of Moberly Monitor-Index for game statistics.