Alienware's latest 1440p monitor features a curved Samsung OLED display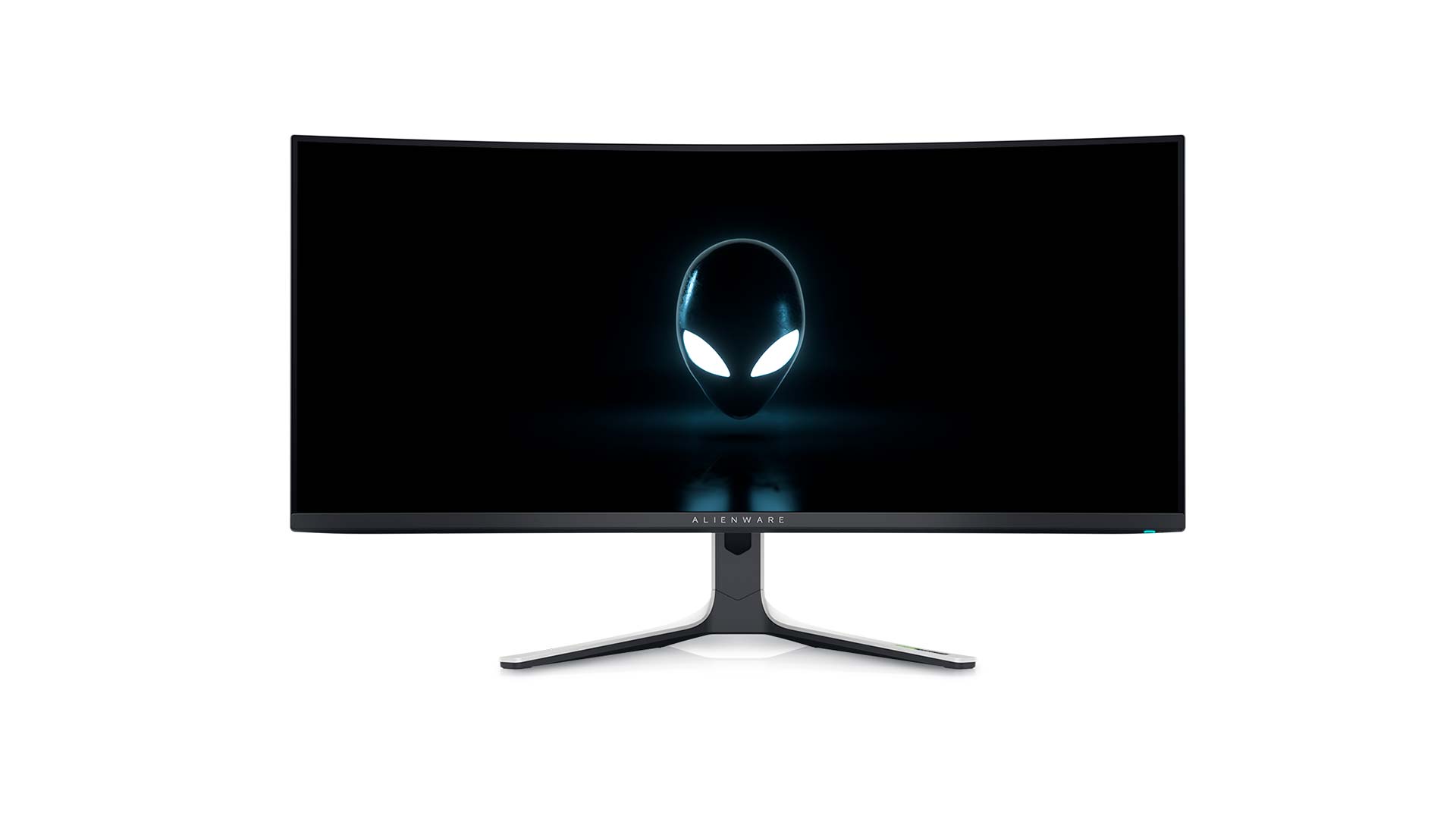 When we hear of OLED display panels, we usually think of two synonymous things: LG, one of the leading makers of OLED technology, and huge TVs. The cost of OLED screens and the larger sizes of these panels have generally limited gaming monitors to older but proven technologies like IPS panels. It looks like the tides might finally be starting to turn, which is something last year's Gigabyte OLED monitors have started to hint at. At CES 2022, Alienware announced a new 34-inch high-refresh 1440p gaming monitor with a Samsung OLED display.
This announcement marks Alienware's first QD-OLED gaming monitor, and this thing is built to impress. Besides its Quantum Dot rating which confirms excellent color accuracy, the display is also capable of 175Hz at 1440p and offers a minimum response rate of 1ms. For screen curvature, it's a less aggressive 1800R curve – perhaps a good entry point for those coming from flatscreens.
The only downside – from what we can tell – is the potential cost, as it incorporates OLED technology. Seeing as the pricing has yet to be revealed, Alienware owner Dell is probably trying to let the features sell it rather than the wallet for now.
Good old Alienware rocket
It's nice to see Alienware pushing something exciting into the gaming space again, as it was once the de facto premium gaming brand. Anyone interested in this monitor will also be happy to know that the display has full tilt, swivel, and height control as well as a few LEDs (of course) on the back.
The only downside to the tech specs at the time of writing is the omission of an HDMI 2.1 port. Users will have to make do with HDMI 2.0, which lacks the bandwidth to keep up with the monitor's 175Hz refresh rate at 1440p. Users will want to use a DisplayPort connection to take full advantage of this monitor. Additionally, the monitor will support Nvidia G-Sync to combat screen tearing without the cost of excessive latency. The monitor will also include two built-in 14W speakers, which is impressive compared to most.
There are sure to be more interesting monitor announcements at CES throughout the week. Samsung already lifted the lid on its 240Hz 4K Odyssey Neo G8 gaming monitor last week. Perhaps this is an indication of what is to come.